Hearing aid financing and payment plans
When you purchase hearing aids with us, we help you understand the benefits of our attractive financing and funding options.
AfterCare Program
for the life of your device
30-day risk-free
hearing aid trial**
Flexible
financing options
We are here to help you make your hearing aids more affordable
You do not need a referral from your doctor to schedule a complimentary hearing assessment at one of our offices. However, once your hearing assessment is completed, you do need a referral to receive a hearing aid reimbursement through medical insurance.

Our team of experts is available to provide guidance in this process.


Learn more about hearing aid finance:
1. Hearing aid financing options
When you purchase a pair of hearing aids in our office, we can offer you affordable hearing aid finance options and a flexible payment plan that allows you to pay for your hearing aids over time rather than all at once.
Financing option: CareCredit® Credit Card
Flexible payment options

Payback period options

Automated monthly payment options
We are pleased to be part of CareCredit's network. CareCredit can be used to cover most costs at HearingLife. You can apply for CareCredit by clicking the link below or by scheduling an appointment in one of our offices near you. Please note that your application is subject to approval.
Would you like to discuss your financing options?
Contact us regarding finance for you hearing aids
2. Does your private health insurance cover hearing aids?
Generally, most health or medical insurance does not cover the purchase of hearing aids. However, coverage is dependent on your private health insurance plan. Some insurance companies provide partial or full coverage of a hearing aid. Others provide none at all.
In order to find out if your insurer covers hearing aids, you must review your contract with the insurance company. Adding hearing aid coverage on your current insurance plan may also be an option.
The easiest way to confirm your level of coverage is to call your private health insurance and ask them for further details about your plan. You are also welcome to call us if you would like to talk to one of our experts. Based on your insurance type, we may also be able to provide information about coverage.
Get help for your hearing aid finance

Talk to our specialists about hearing aid financing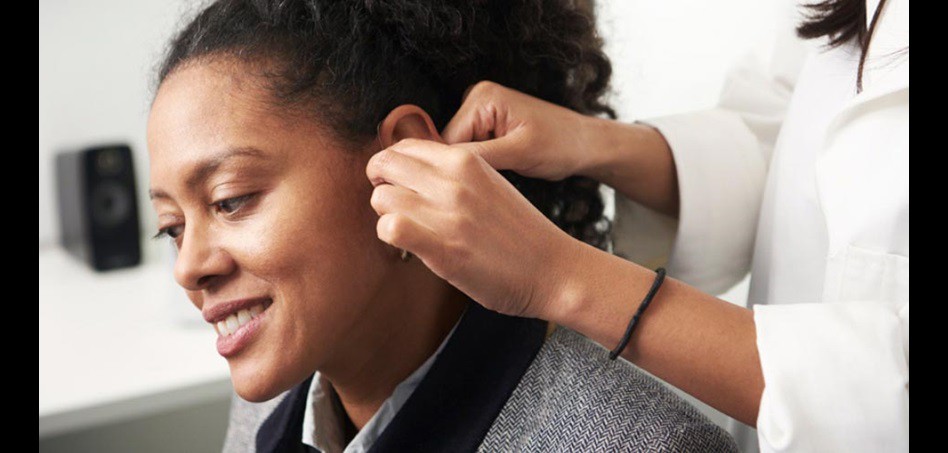 Contact us about hearing aid financing
Our experts can guide you with regards to the financing and reimbursement options available to you. Provide your contact details and we will contact you to discuss your options and how we can help.
What's included in the price when you purchase hearing aids with us?
When you buy a hearing aid in a HearingLife office, you get more than a high-quality hearing aid. You also get the following:
A hearing assessment* and consultation with a hearing aid expert
A personalized hearing aid fitting
Complimentary cleanings and adjustments over time
30-day return policy**, full warranty++ and annual service check
Complimentary hearing aid batteries
Competitive hearing aid prices
High-tech capabilities (smartphone and app connectivity) (Android devices need to support ASHA to allow direct connectivity to Oticon More. Please visit Oticon.com/support/compatibility for more information).
Book a complimentary hearing assessment