Dean Pappous
President
Dean has led HearingLife, a Demant company, since January of 2019. Demant is a global leader in hearing healthcare. HearingLife operates more than 600 clinics across 42 states. Dean serves the company's Team Members and their vision to help more people hear better.
Prior to joining HearingLife, Dean was the Chief Operating Officer for Gold's Gym International and Senior Vice President for 24 Hour Fitness. He led the evolution of the Gold's Gym Team Member and Member experience, elevating the latter to best-in-class by J.D. Power for two consecutive years. He was responsible for sales, marketing, revenue management, fitness, real estate development and facilities management. Before joining Gold's Gym, Dean spent more than 20 years with 24 Hour Fitness. During his tenure, the company grew from a 24-location regional chain to a national brand of more than 400 clubs. Dean started his career as a part-time personal trainer and held several positions with increased responsibility. As Senior Vice President, he helped develop and implement the company's growth strategy.
Dean is passionate about people, purposeful business, and health. He is committed to the company's Team Members and Customers. With an experienced approach and personalized care, HearingLife helps more people hear better and realize an improved quality of life.
Dean loves being active, learning, traveling, and spending time with family and friends.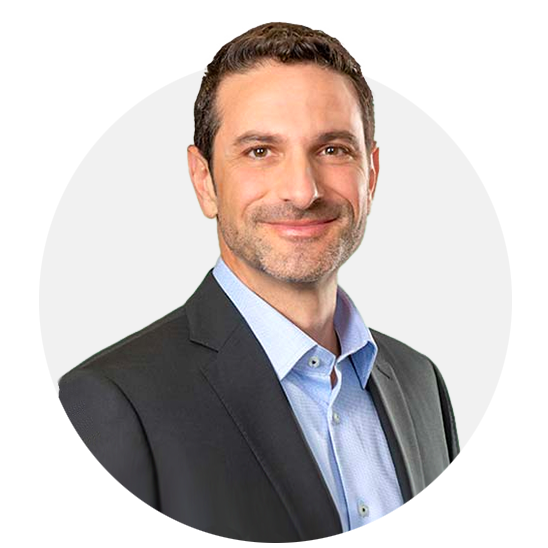 Tina Soika
Senior Vice President, Operations
As Senior Vice President of Operations, Tina Soika manages all aspect of operations, including real estate, compliance, loss prevention, business intelligence, facilities management and our Patient Support Center.
Tina loves working with people and acting as a mentor to help employees develop themselves and their careers.
Prior to joining HearingLife, Tina was President of YHNConsult, formerly AHAA, for 15 years. While heading YHNConsult, Tina worked with hundreds of independent practices, teaching them how to run their businesses; and how to implement "All the Right Things."
Tina began her career in the long-term care rehabilitation industry, where she ran a $200 million division of NovaCare, Inc. It was there that Tina became passionate about helping people live their best lives as they grow older.
Tina loves music, cooking, gardening and hanging out with her two daughters; both of whom represent, as Tina states, the best work she has ever done.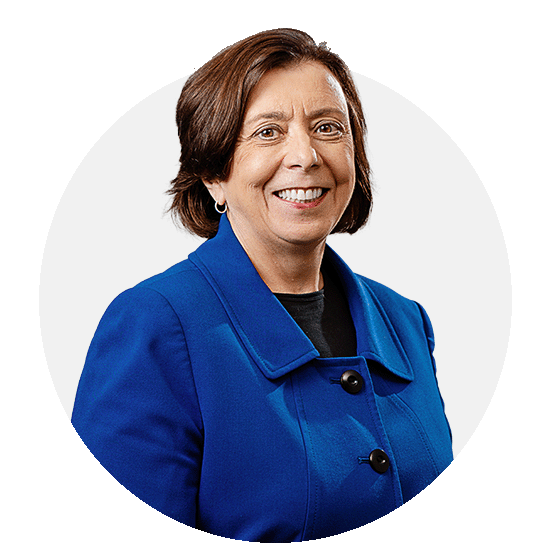 Leslie Soiles
Chief Audiologist
Dr. Leslie Soiles earned her Doctor of Audiology degree from A.T. Still University Arizona School of Health Sciences in 2006; her Master of Science degree in Audiology from the University of Massachusetts in Amherst in 1985; and a Bachelor of Science degree in Communication Sciences and Disorders from Worcester State University in 1982.
She founded HearingLife's Shrewsbury office (formerly New England Hearing Instruments) in 2006. In 2012, Dr. Soiles became the Lead Audiologist of HearingLife Shrewsbury. As a Doctor of Audiology, she previously worked with various ear, nose and throat (ENT) physicians for the first 20 years of her career.
In 2018, Leslie received the distinguished honor of being appointed to the role of Chief Audiologist for both HearingLife and the National Campaign for Better Hearing program in the U.S. As Chief Audiologist, she trains and mentors hearing care providers, staff and people with hearing loss across the United States. She has also spoken extensively on hearing loss to various media outlets.
Dr. Soiles has won numerous awards for her professional achievements, including:
Recipient of HearingLife's President's Club award (2018 and 2019)
The American Academy of Audiology Scholar Award (2014)
An Award for Continuing Education from the American Speech-Language-Hearing Association (2014)
The President's Award from the American Hearing Aid Associates (2012)
Center of Excellence Award from the American Hearing Aid Associates (2009)
Leslie was born with hearing loss and utilizes amplification. Her Patients find her unique insights regarding life with hearing aids to be a valuable resource. This personal experience with hearing loss, coupled with her professional experience, inspired her to create a different kind of hearing services practice. Dr. Soiles believes that an informed decision makes for a stronger decision. That's why she provides Patients with detailed information and education relating to hearing loss, as well as their treatment options.
Outside the office, Leslie loves cooking and sharing her wonderfully prepared meals with friends and family.
Matt Reilly
Chief Financial Officer
Matt joined HearingLife as Chief Financial Officer in December 2022. He brings a wealth of experience to his role, which is to maximize the financial potential of HearingLife, while maintaining and enhancing the core values and core mission of helping more people hear better.

Prior to joining HearingLife, Matt worked for Walgreens for 13 years, including as Vice President of Pharmacy Finance. He has served as Senior Vice President of Financial Planning and Analysis at Chicago-based GoHealth and is a Chartered Financial Analyst.

Matt chose to bring his career to HearingLife because of the impressive leadership team and their commitment to being a values-driven organization.

In his free time, Matt enjoys hiking, swimming, bicycling and spending time with his daughter.
Steve Strong
Senior Vice President, Hearing Centers
Steve Strong, Senior Vice President of Clinics, heads the Field Leadership Team to deliver a consistent Patient experience and superior hearing healthcare across all clinic locations. In partnership with the Senior Leadership Team, Steve provides strategic direction that helps achieve HearingLife's vision of helping more people hear better. Steve is proud to be a servant leader to those providing care for HearingLife's Customers.
Before joining HearingLife, Steve was Senior Vice President of Sales and Operations at Visionworks. In this role, Steve led the development of the national brand from a collection of regional chain stores through organic growth. While at T-Mobile, Steve served as the Regional Vice President and led the change management effort to convert from an operational model to a Customer services/sales-focused culture for the company. Prior to this, Steve was Senior Vice President of Stores for Zales Jewelers, one of the country's largest jewelers.
Steve enjoys traveling with his family, endurance cycling and all things sports related.
Janice Jacobs
Senior Vice President, Marketing
As a member of the HearingLife US Leadership Team, Janice is responsible for developing strategies that elevate our brand awareness, bring new consumers to our hearing centers, deepen our existing Customer and community relationships, and increase our marketing ROI. Janice is leading our Marketing Team as we continue paving the path toward becoming the number one brand in the hearing healthcare industry.
With extensive experience in marketing for health, beauty, and wellness organizations, including CVS Health, Staples, C&E, and LuckyVitamin, Janice brings expertise in developing breakthrough brand strategies and creating digital marketing transformation through Customer journey mapping, digital marketing, website design, e-commerce, and launching direct-to-consumer multichannel marketing campaigns.
Janice holds an MBA degree in Business and Information Systems from Hofstra University, and a BA degree in Mathematics. Janice has lectured at Boston University and the University of Rhode Island and earned the Path to Purchase Institute's Women of Excellence Award.
Janice has a deep commitment to helping grow awareness of the importance of hearing care and its relationship to our overall health and well-being.
For relaxation, Janice enjoys being outdoors, hiking, biking, and swimming with her husband, friends, and family.
Victor Kiplev Nilsson
Head of IT
Victor was promoted to Head of IT in January 2023 after leading business systems for HearingLife since 2019. He is also part of the Audika Group's Global Hearing Care IT Management Team. In this role, he works to bridge the gap between IT and business to leave a positive mark on both patients and Team Members.

Victor has been with the Demant Group since 2015, working in business intelligence and marketing application deployment for Audika Sweden; and also previously led business development around innovation and digital business models for Audika Group.

Victor is passionate about IT transformations and ensuring that the technological foundation for the company is solidly in place so the company can achieve its business goals.

In his free time, Victor enjoys culinary experiences with his wife, family and friends. He also enjoys being active and watching soccer.