OnDemand services available
to everyone.
Expert hearing care resources now available free to everyone in the U.S.+
HearingLife is your expert resource.
Backed by over a century of hearing healthcare experience, our staff of knowledgeable hearing care specialists stand ready to help you better understand your hearing loss, and your
treatment options.
OnDemand
Support
888.277.3802


WEEKDAYS:
8:30AM – 10PM EDT

WEEKENDS:
9:30AM – 3PM EDT

Our OnDemand expert team is available to provide assistance via phone or virtual consultation, to help you with any of your hearing loss, prescription hearing aid, and over-the-counter hearing aid questions.
HearingLife's team
of hearing care professionals will provide expert help for consumers' questions about:
Hearing tests
Hearing loss and treatment options
Prescription hearing aids
New over-the-counter hearing aids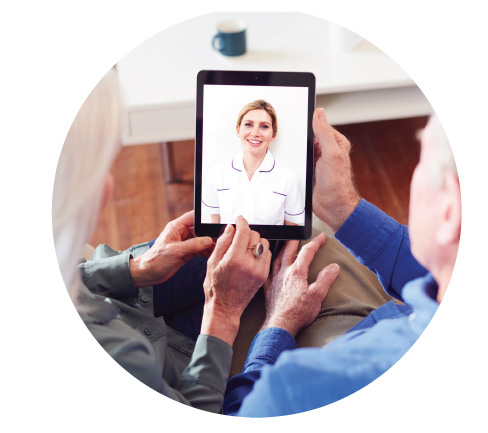 Your Care Coach is here for you++
Services available exclusively for HearingLife customers for the following:
Counseling
Troubleshooting
Connectivity
Repairs
Replacements
OnDemand Support: 888.277.3802
WEEKDAYS:
5PM – 10PM EDT
WEEKENDS:
9AM – 3PM EDT
During regular business hours, please call your local HearingLife office.
Virtual Resources
Virtual resources available for anyone who has a smartphone, computer or tablet.
Call now 888-277-3802
+For medical emergencies, please call 911 or go to your local emergency room. During regular business hours, contact your local HearingLife office who may be able to offer virtual care services. OnDemand is a complimentary service in addition to the services normally provided at our offices.
++The availability of some services varies by state. See office for details. Closed on Federal holidays.
Due to overwhelming demand, more dates coming soon.