Should you have your hearing checked?
Take the quiz below. It only takes a minute!
Question 1 – Around the table
Do you have trouble following conversations, when there are 4 or more people present?
Question 2 – Family and friends
Have you received advice from your family or friends to get your hearing tested?
Question 3 – Understand what others say
Do you ever struggle to understand what others are saying because you cannot hear properly?
Do you find yourself turning up the TV or radio even when the volume is loud enough for others?
Your results
We recommend getting your hearing professionally checked. HearingLife offers complimentary assessments.* Schedule at your nearest HearingLife office today.
Your results
You may not be hearing to your full potential. We recommend scheduling a complimentary hearing assessment* at your local HearingLife office.
Your results
Schedule a complimentary hearing assessment* to establish your hearing baseline.
Our customers say
4.8 out of 5 based on 33,786 reviews
as of 04/17/2023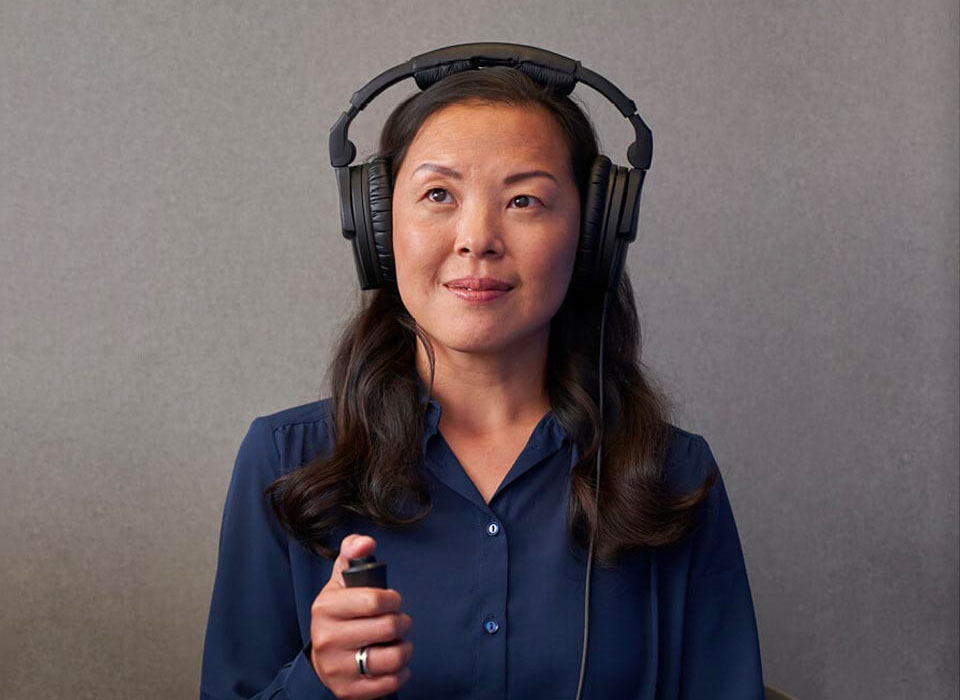 What is a hearing assessment?
A hearing assessment at HearingLife includes a complete evaluation of your hearing health by our licensed hearing care experts. You will receive same-day results and will be provided with recommendations for treating any hearing loss you may have. The assessment is painless and takes about 30 minutes.
Concerned about the cost of hearing aids?
HearingLife has a range of hearing aids available at many price points, as well as financing options and special offers. You are under no obligation to purchase when you book a complimentary assessment.
© 2023 HearingLife. All rights reserved.
*The purpose of this hearing assessment and/or demonstration is for hearing wellness and to determine if the consumer may benefit from using hearing aids, which may include selling and fitting hearing aids. Products demonstrated may differ from products sold. Assessment conclusion is not a medical diagnosis and further testing may be required to diagnose hearing loss. The use of any hearing aid may not fully restore normal hearing and does not prevent future hearing loss. Hearing instruments may not meet the needs of all hearing-impaired individuals. One offer per consumer and offer cannot be combined with any of our promotional offers, coupons or discounts. Offer not available to any consumer who has private or federal health insurance coverage. Other terms may apply, see office for details.
Privacy Policy | HearingLife, 2501 Cottontail Ln, Somerset, NJ 08873